Help Center Doctor for Jira
This documentation will walk you through everything you need to know about Doctor for Jira.
The Doctor for Jira application provides review of objects available in the Jira instance. By using set of rules provided by our experts Doctor gives suggestions on objects that are unused or miss-configured. With Doctor keeping Jira instance light and fast is easier.
Sample use cases for this application:
post migration cleanup, after migrating Jira server or data center version to cloud

maintenance review of Jira instance, to keep it clean and fast

giving access to non-admin users to list object available in Jira instance, e.g. users might reuse some objects, but the are unable to search if required object already exists. This might minimize creating multiple objects having the same meaning

giving access to non-admin users to check Jira instance health, e.g.: managers would like to see overview of Jira instance
Doctor for Jira application will install in the App menu on the top bar of Your Jira instance.

Once Apps->Doctor for Jira is clicked dashboard window will appear. Just after fresh install there will be no report data available.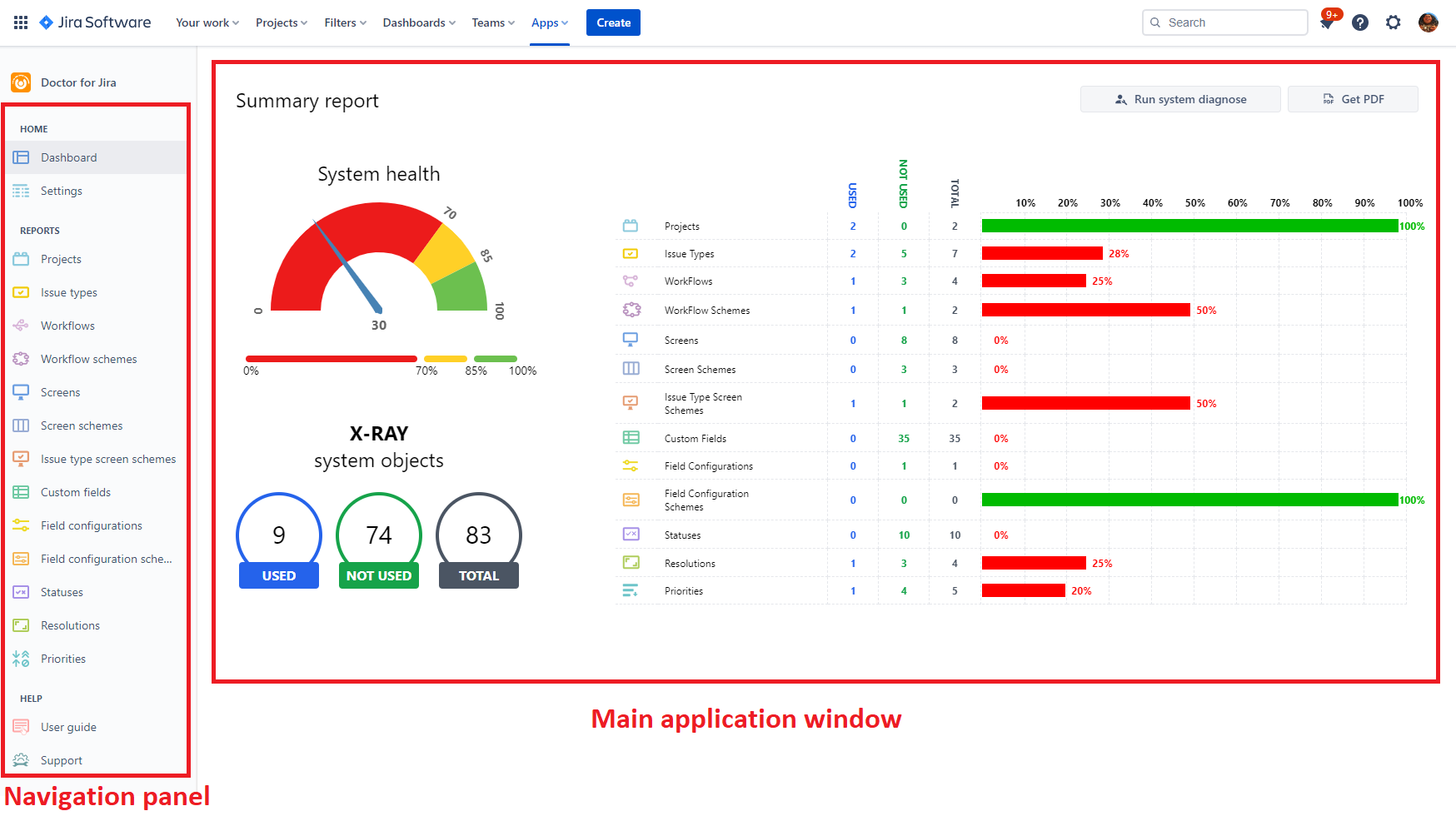 Firstly lets configure Doctor by clicking Setting on the left side panel. Configuration is very quick and straight forward.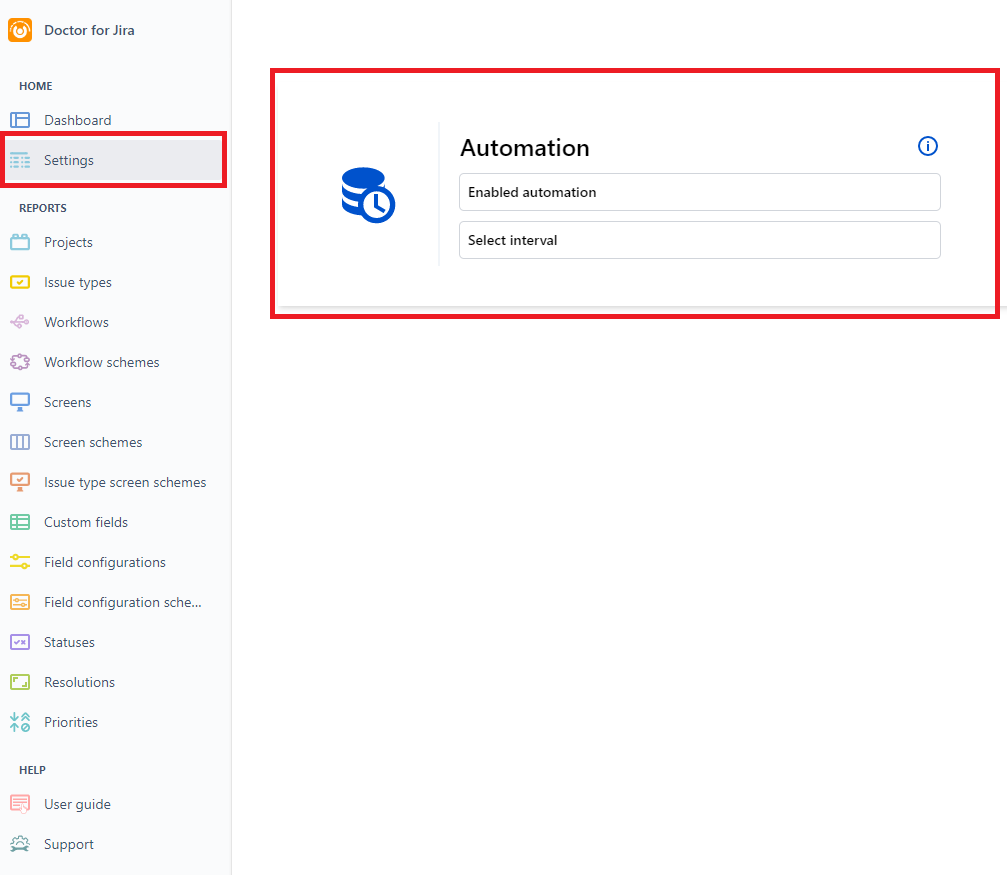 There are few useful options available:
Enable automation – allows user to enable automatic report refreshing.

Select interval – when automatic report refreshing is enabled this option can be set to either daily refreshing or weekly refreshing. This is a period of time when doctor will trigger refresh and fetch new data from Jira.
This is all about settings.
Triggering report generation manually is useful after fresh install or when You know that Jira instance data was changed and You want to obtain updated report as fast as possible.
To start report update select Dashboard on the left panel and then click Generate reports button to trigger report generation.

Report generation is done in background and may take some time due to resource limitations on Atlassian part. On Dasboard page pdf with all reports can be downloaded.
Once reports are generated each report can be refreshed separatelly. Also pdf with single report can be generated at the report page.