Find answers to frequently asked questions
The Doctor for Jira is an app that reviews and analyzes all Jira objects, including custom fields. Through its comprehensive evaluation, it provides a detailed health score along with valuable recommendations.
If you see such a recommendation in Doctor for Jira, you can fix it by modifying search template.
1. Go to issues → Custom fields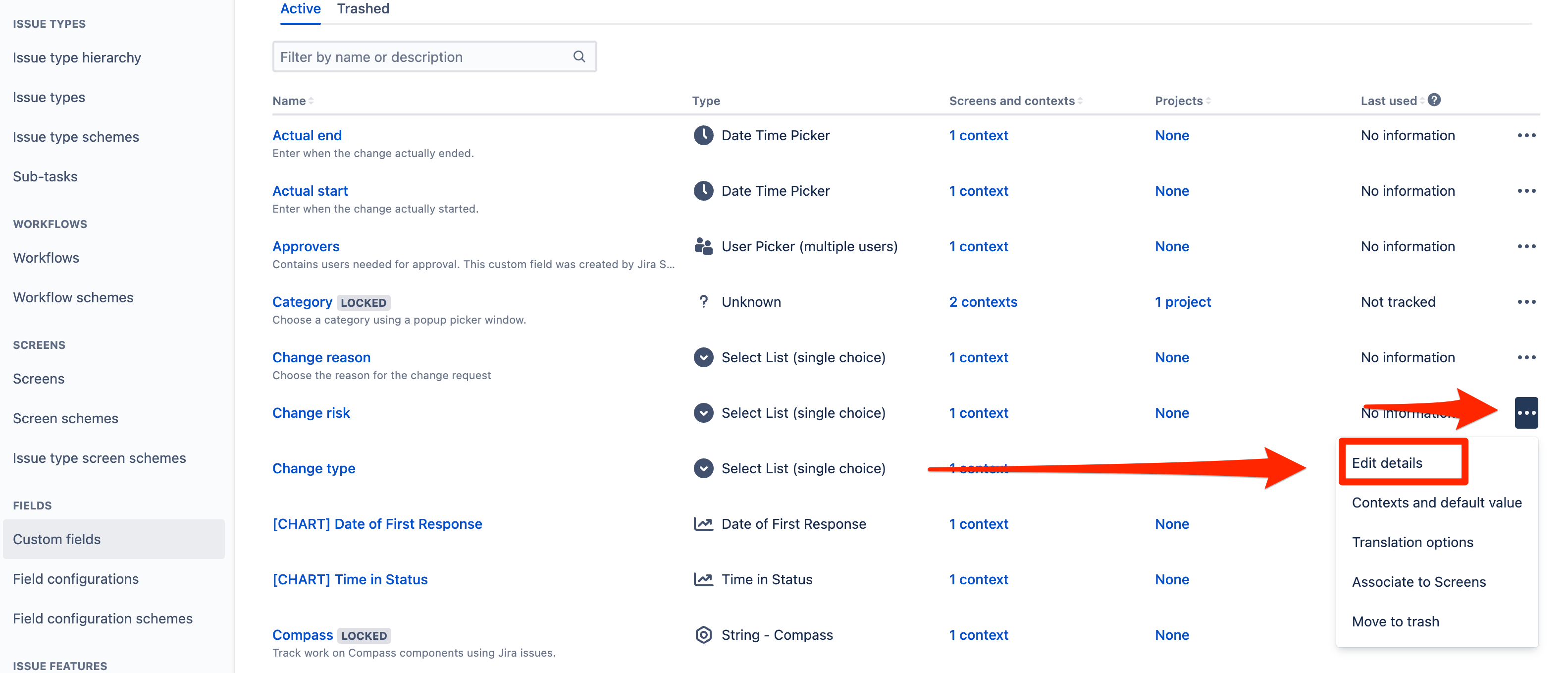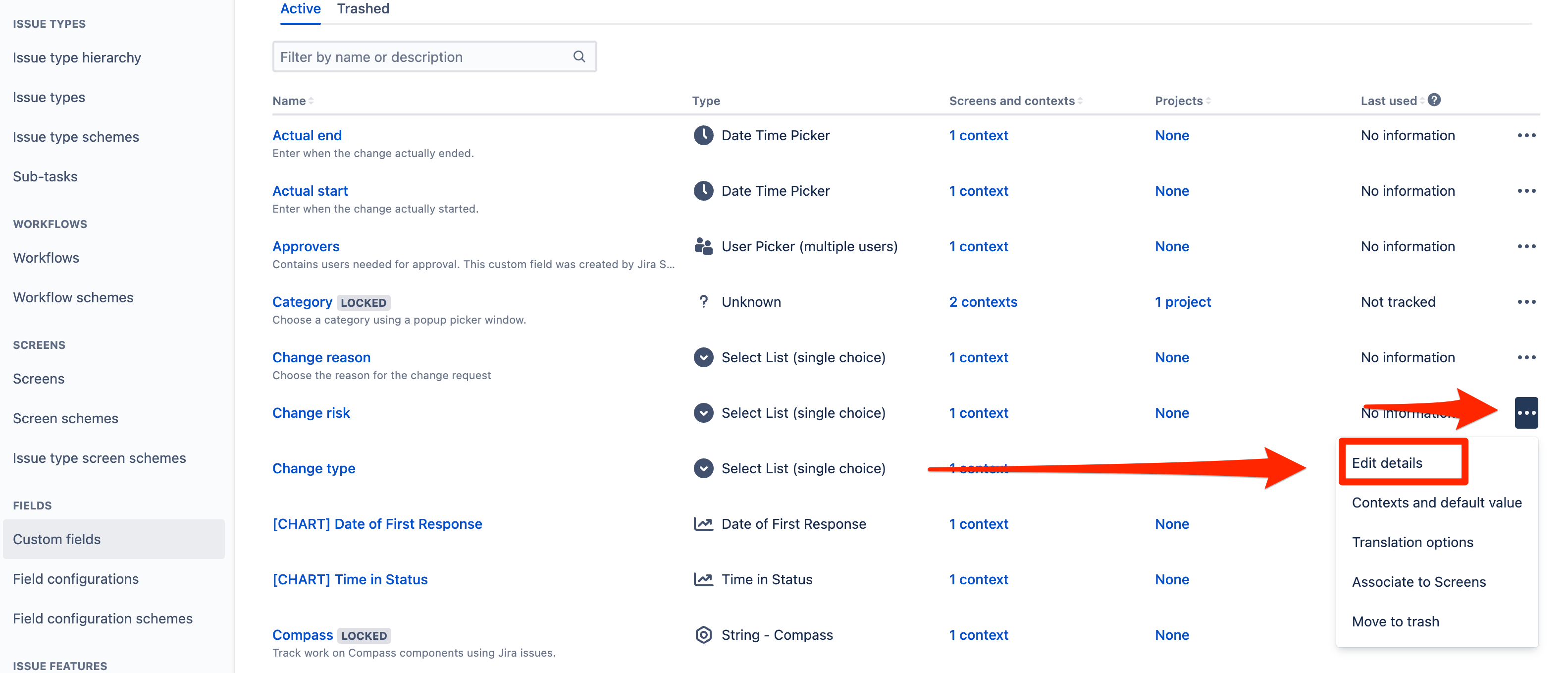 3. Search Template
Switch from None to Searcher (depends on custom field type).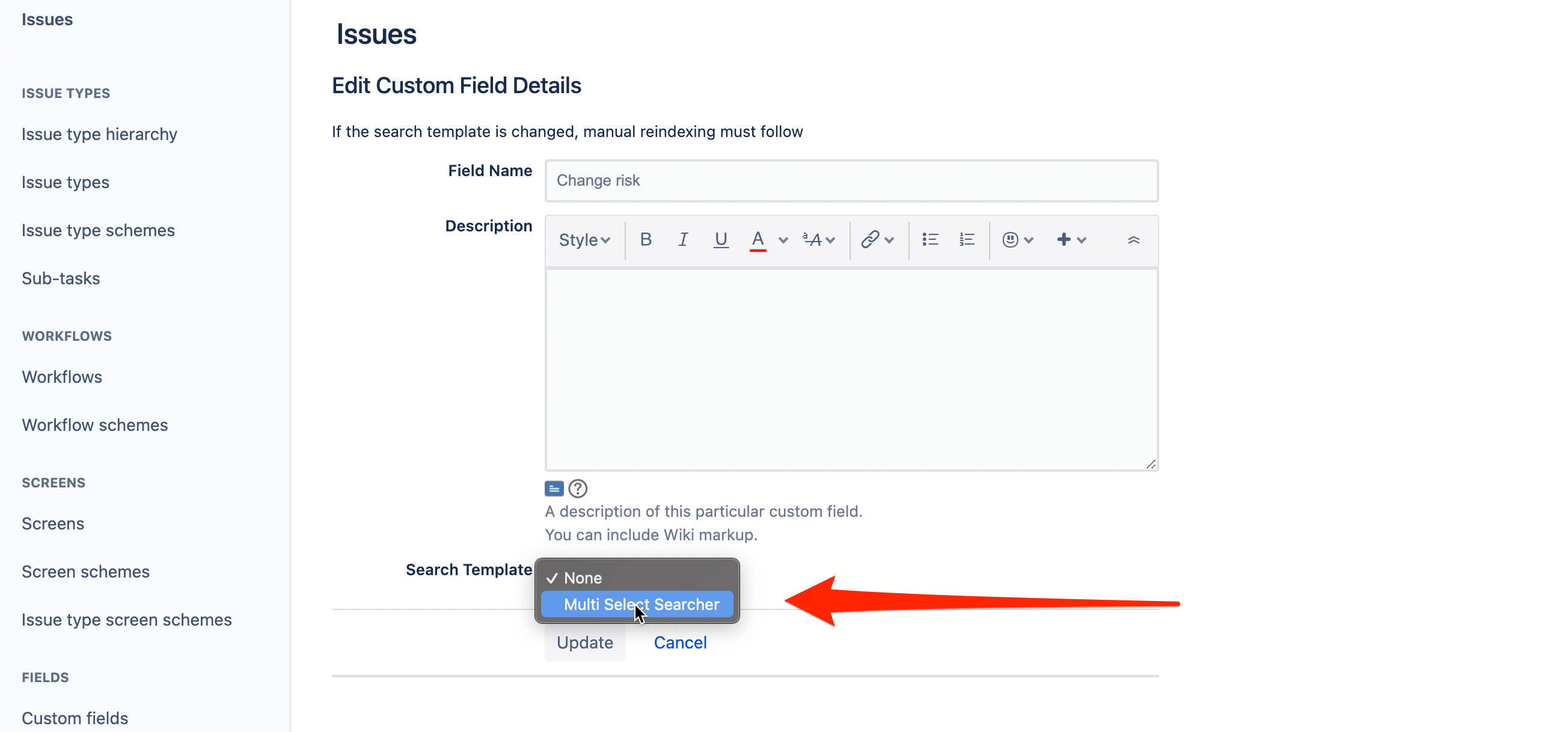 Only Jira Administrator can change Global Configuration!
Global Permissions refer to high-level access rights within Jira Cloud, specifically for sites where your Doctor for Jira apps are installed. When you install the Doctor for Jira app, new permissions are introduced and displayed on the Jira Global Permissions page. These permissions, known as Doctor for Jira Access permissions, are designed to manage access to AppForge products and designate key individuals responsible for administering Doctor for Jira within your company. Jira Global Permissions permissions are granted to Jira user groups.
To optimize your experience with Doctor for Jira, it is recommended to create distinct Jira groups tailored to your company's requirements. This approach simplifies the process of adding or removing users from these groups as situations change, eliminating the need for granting permissions individually.
To change Global Permission:
You have Jira Administrator permissions

Go to Jira settings > System > Global permissions




Check current configuration




Please do not remove

atlassian-addons-admin

from Global Permission.



Scroll to the bottom of the page and find the grant permission section. Add new group to Doctor for Jira permission

Custom fields of the same type can be merged by Doctor. Currently field types listed here are supported for meging:
textfield
textarea
float
labels
datepicker
datetime
url
userpicker
select
cascadingselect
multiselect
multicheckboxes
radiobuttons